Advanced Warfare - Weapons - Equipment (Exo Launcher)
All the equipment in multiplayer are deployed from the wrist-mounted Exo Launcher.
The Exo Launcher gives you more options in combat, featuring tools to help you either clear a room or defend one. Because of the Pick 13 system, it's possible to run builds that have no lethal or tactical equipment.
You can normally carry two projectiles with you, but the "Bombardier" Wildcard can be used to replace your Exo Abillity with a 3rd slot.
Frag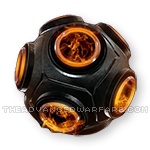 Cookable frag grenade.
Stun Grenade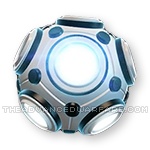 Blinds, disorients and slows enemies in the blast radius. The grenade completely blinds enemies that are looking at it, and partially if they are looking away. On the other hand, enemies that are even grazed by the blast are staggered, move slowly and have their aim sway wildly.
Can be manually detonated.
Explosive Drone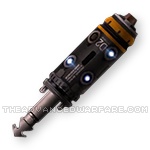 Once deployed, the drone tracks enemies and explodes near them.
Tracking Drone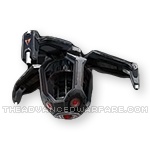 Once deployed, the drone tracks enemies and highlights them. Tagged enemies show on the radar as arrows.
Semtex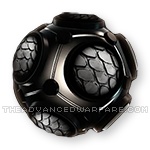 Timed explosive that sticks wherever it lands - to walls, floors, ceilings, and even other players.
Threat Grenade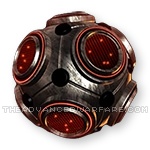 Temporarily highlights enemies in red through walls. Can be manually detonated.
EMP Grenade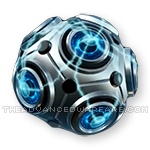 Disables enemy equipment, scorestreaks and Exo movement. Can be manually detonated.
Smoke Grenade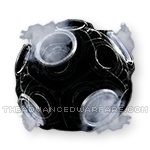 Creates a temporary smoke screen. Can be manually detonated.
Variable Grenade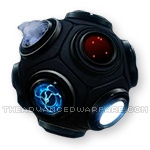 Contains EMP, Threat, Stun, and Smoke that can be cycled through. Unlike the standard grenades, this can't be manually detonated.
Spike Drone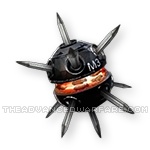 Stealthy and lethal projectile that's shot from the Exo Launcher. The Spike Drone can be reused by picking it up or commanding it to fly back.