Advanced Warfare - Multiplayer Maps
Here are all the Advanced Warfare multiplayer maps for the Xbox 360, PlayStation 3, Xbox One, PlayStation 4 and PC. There are a total of 13 maps in the game, plus one bonus map called Atlas Gorge. There will be 4 DLC map packs released in 2015, and like with previous Call of Duty games, they will be Xbox exclusives for 30 days before being released on other platforms.
The AW Season Pass includes all four DLC map packs, but they can also be bought separately.
Ascend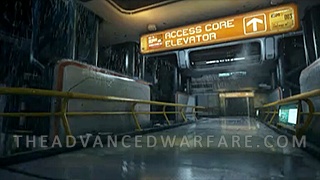 Space elevator platform in the Gulf of Mexico. Long top deck sightlines countered with a close quarter bottom deck.
Bio Lab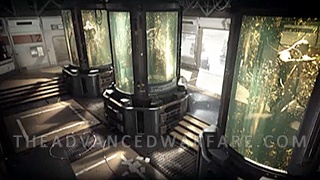 Atlas modular bioengineering facility in the heart of Monument Valley. Its fast vertically oriented spaces enhance tactical combat.
Comeback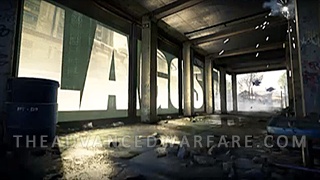 Downtown Lagos. Maintain the high ground to dominate this circular map.
Defender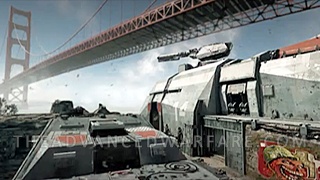 Domestic air defense base centered around a directed energy anti-air weapon. Features a close quarter cut-through center allowing for quick flanks and a fast pace.
Detroit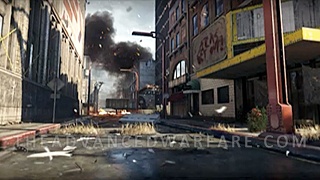 Downtown Detroit. Progress quickly through the open main street or seek safety inside the buildings of the outer lanes.
Greenband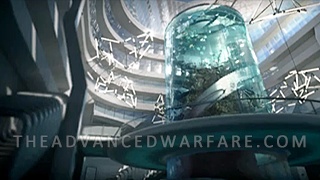 A highrise park in Seoul, South Korea. Clean lanes and quick flanks make for great tactical combat.
Horizon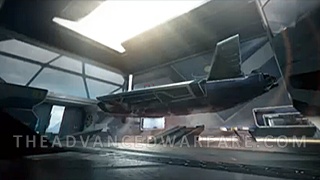 Atlas drone facility in the Icelandic Highlands. The chaotic center hangar is home to intense engagements.
Instinct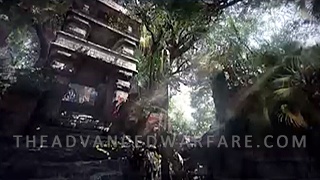 A mining operation in a South American stepped pyramid. Open terrain and a contested center allow for fast action.
Recovery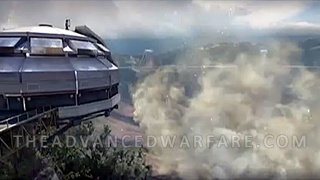 Observatory straddling a volcano rim in Hawaii. Fast gameplay with dynamic choke points.
Retreat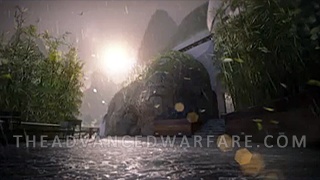 Atlas retreat in the middle of the Guilin Mountains. Utilize your Exo suit to its fullest to flow throughout this map.
Riot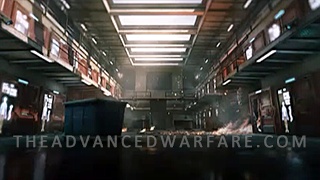 A rioted prison with clear lanes for head-to-head combat.
Solar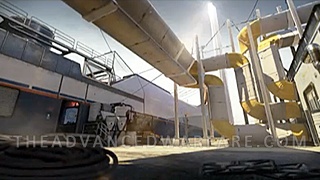 Solar array near New Baghdad. Rooftop gameplay with mixed sightlines for diverse combat experiences.
Terrace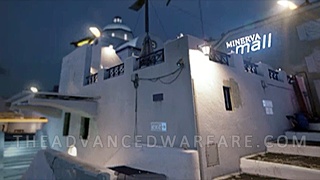 Atop the picturesque cliff tops of Santorini, Greece. Dynamic lanes around an enclosed center allow for a great Exo experience.
Atlas Gorge (Bonus Map)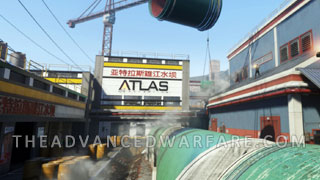 The Atlas Gorge bonus map is included in the Season Pass and the Atlas Limited, Pro and Digital Pro editions. The map is a re-envisioned remake of the COD4 Pipeline MP map.
Like with Atlas Gorge, the NUK3TOWN bonus map is available for Black Ops 3 pre-orders. Each copy of the game comes with the black ops 3 nuketown dlc bonus map, but it's only available for current-generation consoles.
The map takes place in the Three Gorges Dam in central China. The map features a turret scorestreak that overlooks the dam and can be used to keep enemies at bay.